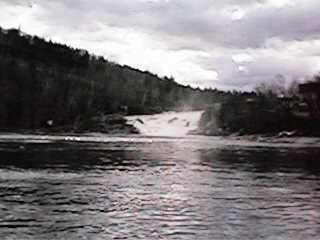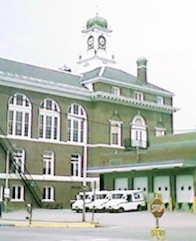 At the very top of the page you will see Rumford Falls. The picture on the left is the Rumford Post Office where I sorted my mail for nearly 14 years. On the right is the Rumford Town Hall which houses the town offices plus the Police Department. Directly above is another view of the Town Hall which also shows the rear of the Post Office. The vehicle I used to deliver the mail is on the right. This photo has quite a significance for our family because I worked in the one building and my son who is a Rumford Police Officer works in the Town Hall.
The wooden indians and moose are part of a display created by Eugene Boivin, retired Rumford Fire Chief, and are located near the information booth and the Rumford Falls. He also had a sign erected telling about the indians and their history in the Rumford area.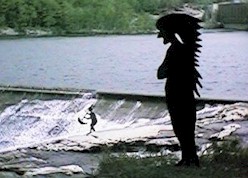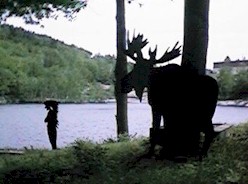 Rumford, Maine is located on the Androscoggin River. Mead Paper Mill is the areas largest employer. The Rumford Mill is located at the confluence of the Androscoggin and Swift Rivers.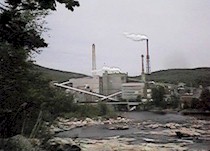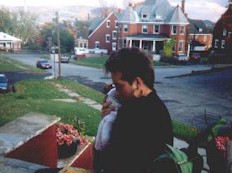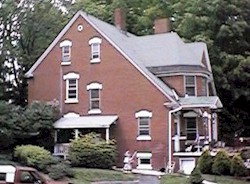 One photo is a side view of our home in Rumford, Maine. The other photo is looking from the front porch over Debi our daughter diagonally across the street. If you look very closely you can just barely make out the smokestack from the Mead Paper Company Mill on the left side of the middle picture. You can see it a lot easier in the picture on your left.