WELCOME
TO
HANK'S PAGE
This page will let you know about me and my interests.
It will contain some stories, photos and links.
LINK TO MY SITE.
My PRIMARY WEB SITE...PLEASE VISIT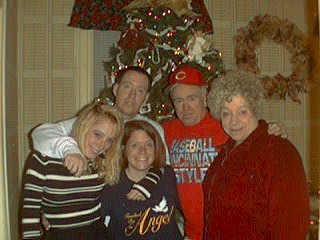 A photo of our family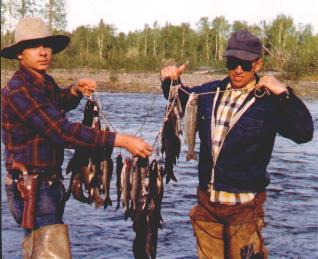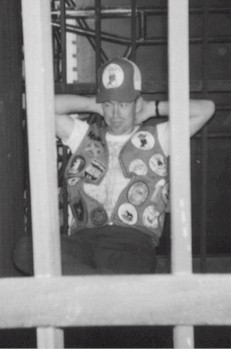 The photo with all the fish was taken on a fly-in fishing trip from Anchorage, Alaska. Larry Coleman on the left worked with me at Elmendorf AFB Base Operations and was generous enough to invite me on the trip in his Cessna 150. The gun he is wearing was a necessity as we were competing with the grizzly bears for the fish. Fortunately on this occasion he did not have to discharge his firearm.
In the picture on the right I'm shown cooling my heels in a jail cell at a QSL Card Convention in Tennessee in 1977. I'm such a nice guy and I can't even imagine why someone would want to pay to have me in prison. I've always thought it was my wife that was responsible but she denies it. I don't know what it means when she crosses her fingers.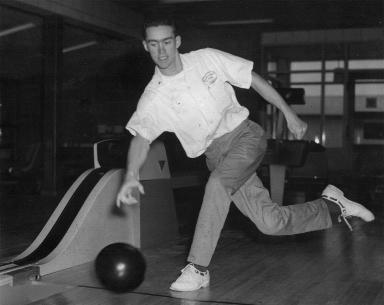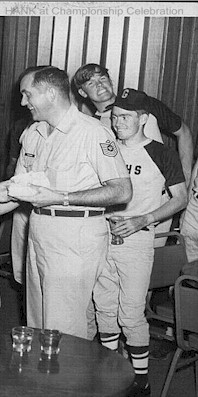 Here are a couple pictures from an era when I could still get out of a chair without moaning and groaning. I still offer my services to help out at playing ball when a team doesn't have sufficient players to prevent a forfeit. Thankfully, no one has taken me up on the offer yet. The bowling photo was taken in 1962 at Osan Air Base in Korea.
I'm on the right in the baseball uniform. You can tell me because I'm the good-looking guy holding the glass of water while our First Sergeant was congratulating everyone for winning the regional Air Force Championship. This photo was taken while I was stationed at Luke Air Force Base in Arizona in 1964. Later that same month our team went to Fort Huachuca near Yuma, Arizona to play the Marines for the Regional Military Title. Memory fails whether we won or lost. I remember getting injured in a collision at first base trying to beat out a bunt and ending up at the emergency room before the game was over.