SOME OF MY RELATIVES

Opening the door to my Baby Brother's Family. He lives in Texas and had to identify all the participants for me by sending me an email. He's on the left..next to Larry is Pearl, his wife. In front of Larry is their daughter Louise. Their son Herman is in the middle. German (son-inlaw) is in front of his wife Hanna, and to the far right is Hope, another daughter. Some of the kids weren't there for this photo.
A picture of my Brother Larry's Family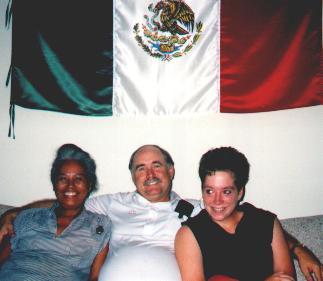 My daughter Debi visiting with my brother and his wife Pearl...I really didn't want to post another picture of the Confederate Flag (Whoops wrong country) but it was the only one I had. In the other picture I Hope that I have the names right...Louise and Hope.
A picture of my Brother Larry Bowling? He claims it was a strike! I claim the only thing striking was Larry striking the floor.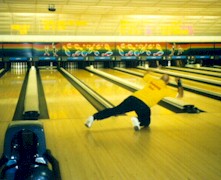 To MORE of LARRY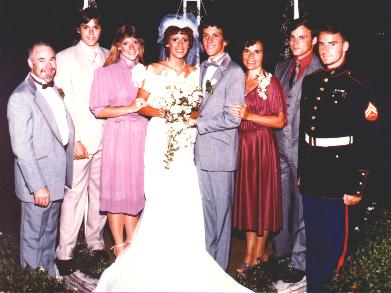 A picture of my Brother Ron's Family...Left to Right...Ron, Ricky, Rosalie, RosaAnn, her husband Randy, Renate (Ron's wife) Ray and Randy.
TO MOVE AROUND MY SITE